As all of you Beliebers out there already know, Justin continues to sing One Less Lonely Girl at his Believe Tour concerts. Last night in Las Vegas, a very lucky Belieber called Briana has been chosen from the crowd to be the OLLG, the second one at the Believe Tour (After Avalanna).
This year, Justin has made it just a little bit more special by giving his One Less Lonely Girl a 'crown' made out of beautiful roses, like the picture below shows.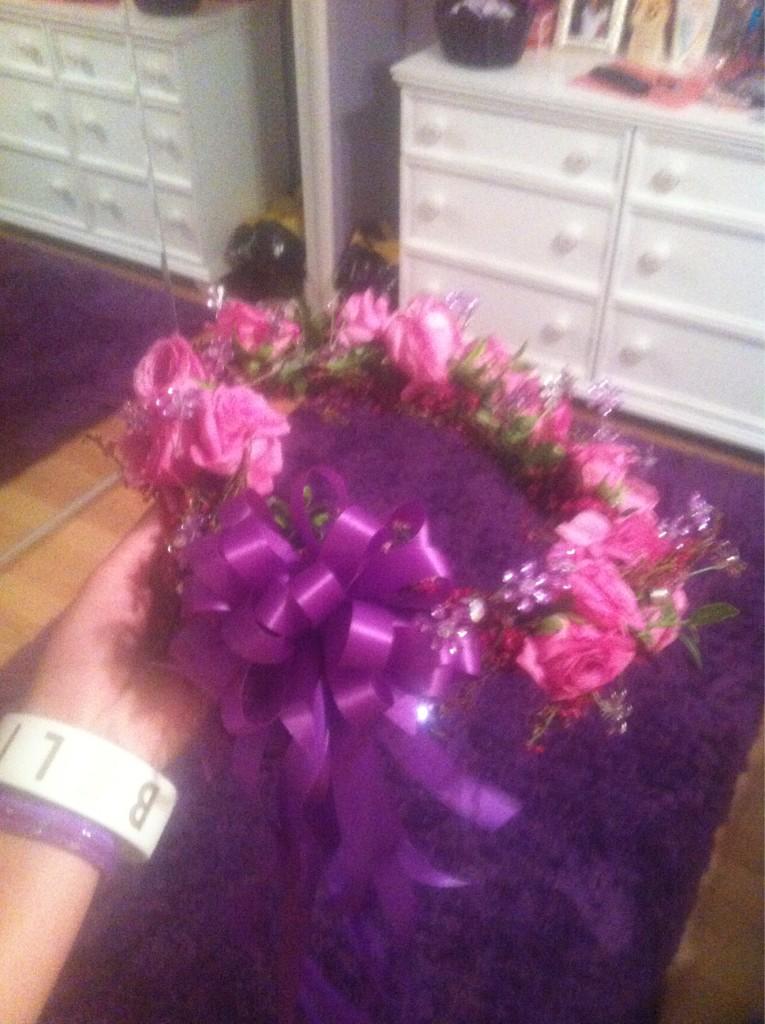 We are extremely happy for her, and we wish you all luck on being his OLLG at the show(s) you're attending!
Ps. You may follower Briana on her Twitter, @BrianaPowers1 and send her a nice Tweet!
Incoming search terms:
ollg
ollg crown
one less lonely girl crown
one less lonely girl believe tour
ollg believe tour
justin bieber one less lonely girl crown
OLLG 画像
fotos de ollg
justin ollg 2013
tumblr one lass lonly girl 2014